Serving The Maple Grove Area
Trusted interior house painting services
For comprehensive, high-quality interior house painting in Maple Grove, MN, or the surrounding areas, you can count on our team at Admire The Hue Painting to get the job done right. We provide high-end interior painting projects in Maple Grove that will transform your indoor living space into something you never imagined possible.
As a locally owned and operated company, we have a solid reputation in the community for industry-leading interior painting services and exceptional customer service that will make you want to tell all your friends and neighbors about us.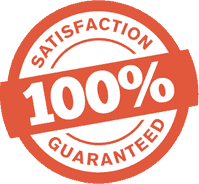 Unmatched attention to detail
Best Wall Painters in the Maple Grove Area
Working with Our Maple Grove Interior House Panting Experts
When you work with us, you get a lot more than expert interior house painting projects. We will treat you like a member of the family and our goal is to build long-lasting relationships, so you never have to look anywhere else. When you work with us, you can expect:
Free Estimates

Painters that show up on time

Fully licensed and insured painters

High-quality painting products

Thorough screening of all of our painting crews

Clear and transparent communication throughout the entire process

Lead abatement certification for all of our painters and team leaders

OSHA 30 certified painters that follow all the latest industry safety practices
You have questions, we have answers
Maple Grove interior house painting FAQs
Fortunately, when you're looking for the best interior house painters in Maple Grove, you can stop searching when you get to our team at Admire The Hue Painting. We have a proven track record and strong reputation in the community for high-quality interior house painting, plus an A+ rating with the Better Business Bureau.
It is very difficult to answer this without seeing the home in question. That's why we offer free estimates. We can assess your home, listen to your needs, and determine what type of paint and materials are required to complete the job to meet your specific needs. Call for a free estimate today.
Yes, every member of our team is fully licensed and insured with both liability and worker's comp.
Yes, all of our team members are thoroughly screened ahead of time, so you can always feel comfortable and safe when we're painting inside your home.
Yes, we use industry-approved drop cloths and similar covers for furniture, appliances, windows, baseboards, and any other surface that shouldn't be touched by paint. And if any paint happens to get on the floor, we'll clean it up quickly and efficiently.
Yes, you can be home while we are painting your interior, but if you are overly sensitive to paint fumes you may want to make other arrangements.
Yes, all of our team leaders and painters are OSHA 30 certified and up to date with the latest industry safety practices to ensure safe and uneventful interior painting projects in your home.
To provide you with an estimate, we will do a walkthrough to get a sense of all the surfaces that need to be painted, making note of any special areas of concern or other issues. We will also discuss paint quality and colors with you, and after gathering all of the information we will create an estimate and send it to you via e-mail, along with a projected timeline.
Yes, we provide color consultation services to help you decide on a color scheme for your interior painting design. Our color consultation services are not included as part of the free estimate.