Serving The Plymouth Area
High Quality Siding painting services
If you need high-quality house siding painters in the Plymouth area to revitalize your house, our team at Admire The Hue Painting has got you covered. We have a proven track record of eye-catching and exciting house siding painting projects that will boost your property value and improve your curb appeal.
As a locally owned and operated siding painting contractor, we are heavily involved in the local Plymouth community and want to create long-lasting relationships with all our customers.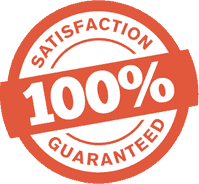 Plymouth Exterior Residential Painters
Reputable Plymouth House Siding Painters
If the siding on your house is dull and drab looking, then your house is dull and drab looking. Since it takes up so much surface area, the condition of your siding will make an impression on everyone who passes by. Our team of talented house siding painters can make your house stand out from others in the neighborhood with dazzling painting projects that will take your home's exterior to a whole new level. We can paint virtually any type of house siding, including:
Many homes in Plymouth have stucco exteriors, and if yours is looking a little weathered, dirty, or faded, we can help bring it back to life and restore it to its former glory.
Metal siding isn't the easiest to paint, but our team of siding painting specialists know all the right techniques and steps to produce spectacular results. When you work with us, your metal siding will stand out and look like it is brand new.
Many Plymouth homeowners choose vinyl siding for its durability, and while it does last a long time, it can still fade and look dull before its lifespan is over. If your vinyl siding looks worse than it is, we will breathe some new life into it with our industry-leading siding painting services.
Wood and cedar siding gives a house a rustic kind of look that can't be matched with other materials. To keep your wood and cedar siding protected and looking great all year round, you can trust our range of experience and proven track record.
Brick exteriors are the model of strength and stability, but that doesn't mean their aesthetic value can't suffer over time. If your brick siding has begun to fade or look dull after several years of Plymouth weather, we can make it look like new.
If you have Hardie siding on your Plymouth home, you likely chose it for its durability. And while Hardie board will last for many years, it may still look a little worse for wear as the years go by. We can revitalize your Hardie siding and bring it back to life.
Trusted Plymouth House Siding Painters
Our siding painters have developed a strong reputation for eye-catching and memorable siding painting projects, and we will do the same for you. You can feel confident that we will go out of our way to treat you just like a member of the family and do whatever we can to make you happy.
Worry-free house painting solutions
Why Choose Our Plymouth House Siding Painters?
When you work with our team, you'll get high-quality, peace of mind siding painting and memorable customer service that will make you want to tell all your friends and neighbors about us. Here's some of what you can expect when you work with us:
Free estimates for your siding painting projects

Straightforward and clear communication on a regular basis

High-quality painting products and equipment

Lead abatement certification for all of our painting crews

Painters that are fully insured and licensed

The utmost respect for your schedule by showing up on time for all appointments

Painting crews that are thoroughly screened for your safety and comfort

Painters that are up to date on all the latest industry safety practices and OSHA 30 certified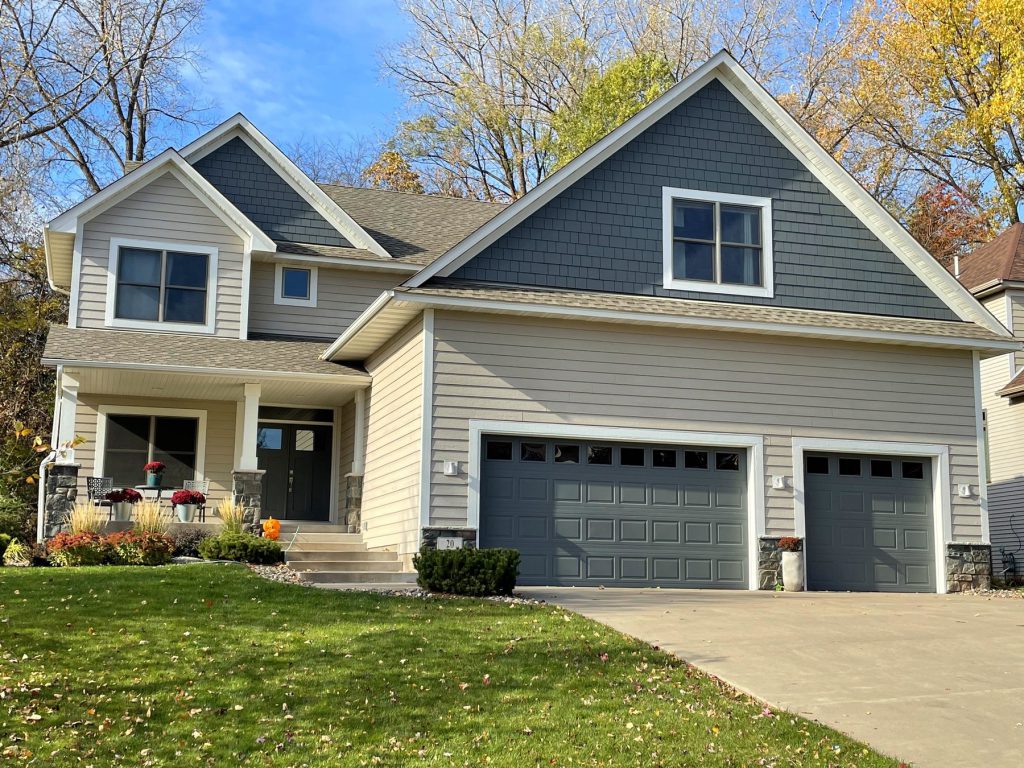 You have questions, we have answers
Plymouth House Siding painting FAQs
When you're looking for the 'best painter near me' in an online search for Plymouth, MN, our team at Admire The Hue Painting will be near the top of the list. Our proven track record and vast experience make us the go-to choice for house siding painters in Plymouth. We also have an A+ rating with the Better Business Bureau.
It is very difficult to answer this without seeing the home in question. That's why we offer free estimates. We can assess your home, listen to your needs, and determine what type of paint and materials are required to complete the job to meet your specific needs. Call for a free estimate today.
Yes, every member of our team is fully licensed and insured with both worker's comp. and liability, so you don't have to be concerned when we're working at your house.
Yes, you can trust our painters because they all go through extensive screening before we allow them to work on your property.
We specialize in painting a variety of different types of siding that include vinyl, brick, Hardie siding, metal, cedar, wood, and stucco. If you have questions about any specific type of siding, just let us know.
Yes, we use industry-approved covers and drop cloths to cover anything that shouldn't get any paint on it. If we do have an accidental spill, we will clean it up before we are finished with the job.
Yes, there's no reason why you can't be at home while we're painting your siding. We may have to block off areas outside while we work, but we will let you know ahead of time.
Yes, we insist that all of our painting crews are up to date with the latest industry safety practices and standards and our OSHA 30 certified.
When we provide you with an estimate, we will visit your property to gather as much information as possible and then give you a detailed estimate of what's included in the project, including costs, and a timeline. Your estimate will be delivered via e-mail.
Yes, everyone that works on your house will be lead abatement certified, so if there are any issues with lead paint, we can renovate any surfaces safely and according to EPA requirements.
Yes, we can help you with your color selection so it suits the rest of the house, but this service is not included as part of your free estimate.
A fresh coat of paint on the exterior of your home will greatly improve its overall curb appeal. There is no single way to determine whether it has been too long since your last paint job. However, we recommend each year evaluate the condition compared to the previous year. Then, every about 7 years, consider a repaint. Schedule a free estimate to confirm if your home needs a new paint job.