Serving The Maple Grove Area
High Quality Siding painting services
When you need a high-quality house siding painter in Maple Grove, MN, you can count on our team at Admire The Hue Painting for exceptional, long-lasting results.
As a locally owned and operated siding painting contractor, we know what it means to be a member of the Maple Grove community, and we will always go out of our way to make you happy.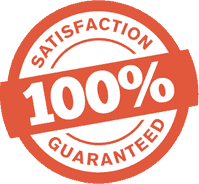 Maple Grove Exterior Residential Painters
Reputable Siding Painters in Maple Grove
It's no secret that the siding on your house is one of the first things people notice when they pass by. Dull, drab, or damaged siding has a negative impact on your entire property, and can even lower the property value. When you have your siding painted by our team of experienced house siding painters in Maple Grove, your house will look clean and crisp, the curb appeal will jump, and your siding will last longer. Here is a list of different types of exteriors we include in our house siding painting services:
Stucco is a common type of home exterior in many areas of Maple Grove, but as it gets older it can fade and chip and take away from your curb appeal. We have a great deal of experience when it comes to painting stucco siding, and we can make your stucco exterior come back to life.
Many painting companies aren't interested in painting metal siding, or just don't have the experience. Our team will take the time to prep your metal siding properly and revitalize it, so it stands out from all the houses in the neighborhood.
Vinyl siding is designed to last for quite a long time, but it still can fade and look dull before it's time when subjected to the weather in Maple Grove. Our team will paint your vinyl siding, so it looks great and lasts even longer.
Your wood or cedar siding gives your home that classic look, but it's important to paint it every few years to keep it looking great and protected from the elements. You can trust our team to keep your wood and cedar siding in great shape all year long.
Over time, brick exteriors can start to look weathered and dull, but that doesn't mean you have to replace them. We will paint your brick exterior, so it looks exciting and lively and matches the rest of the house.
Hardie Board siding is an ultra-durable siding product that looks great, but it can still look weathered or dull when exposed to the elements in Maple Grove over time. Our team will paint your Hardie siding to extend its lifespan and make your entire house look great.
Trusted Maple Grove House Siding Painters
Our siding painters have developed a strong reputation for eye-catching and memorable siding painting projects, and we will do the same for you. We will treat your home just like it was our own and make you feel like a member of the family from the first call until we are finished with the project.
Worry-free house painting solutions
Working with Our Maple Grove House Siding Painters
As a local siding painting contractor, we want to create and nurture long lasting relationships with all our customers. We will treat you with respect and integrity from the first call until we have completed your siding painting project. Here are some benefits of working with us:
Free estimates

Clear and honest communication on a regular basis

We will show up on time and ready to get to work each day

High-quality painting products

Lead abatement certification

Fully licensed and insured painters

Thorough screening and background checks for all our painters

All of our team members are up to date on the latest industry safety practices and OSHA 30 certified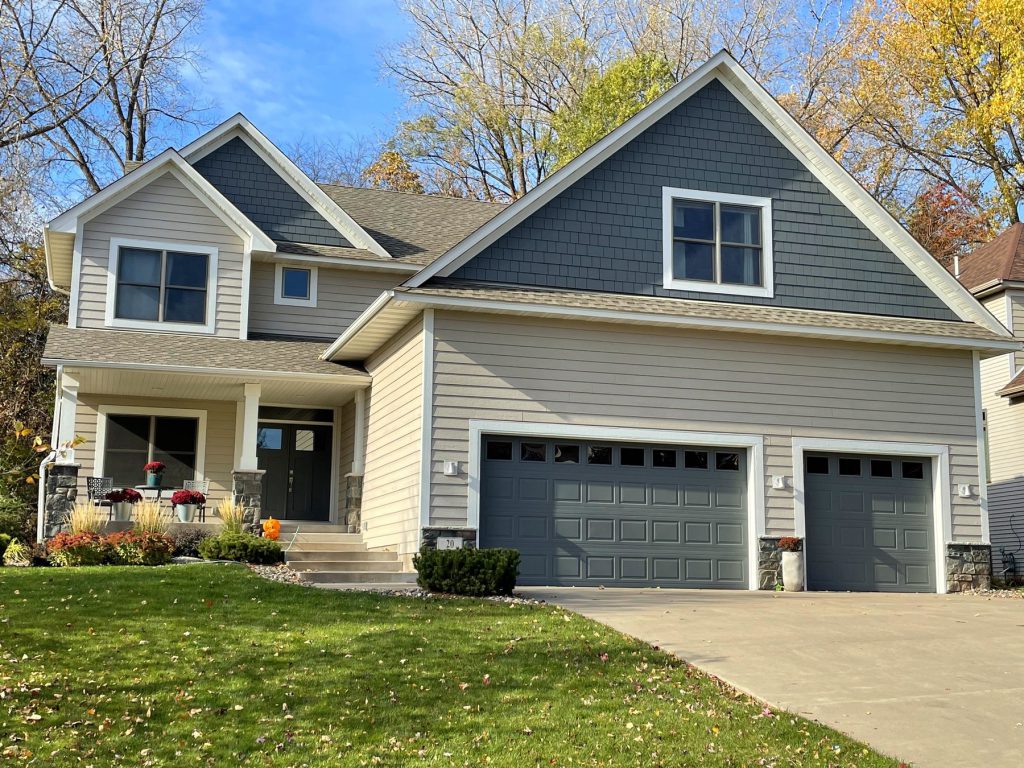 You have questions, we have answers
Maple Grove House Siding painting FAQs